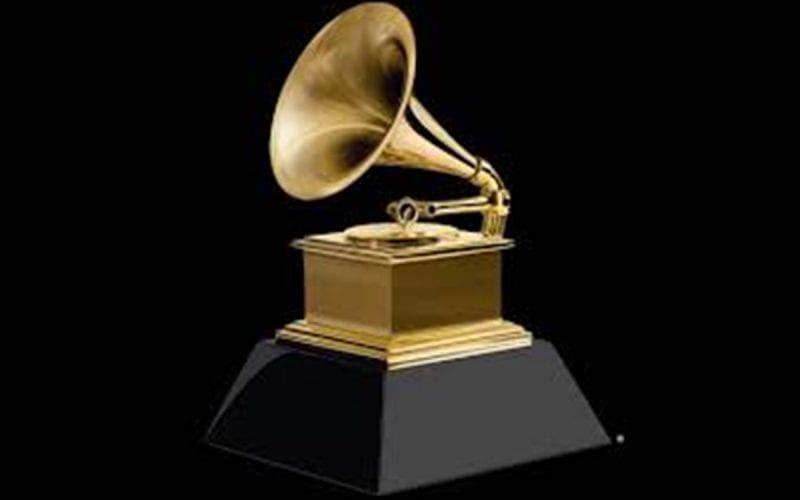 Organizers of the Grammy Awards today announced that this year's show will be postponed until March 14th due to a surge in COVID-19 cases in Los Angeles and the state of California. The ceremony was originally set to air on January 31st.
"The deteriorating COVID situation in Los Angeles, with hospital services being overwhelmed, ICUs having reached capacity, and new guidance from state and local governments have all led us to conclude that postponing our show was the right thing to do" said the Recording Academy in a statement. "Nothing is more important than the health and safety of those in our music community and the hundreds of people who work tirelessly on producing the show."
The statement did not indicate any changes in the format, location or host of the show. Prior to the schedule change, the Grammys were scheduled to take place at Los Angeles' Staples Center without an audience. The Daily Show's Trevor Noah had been announced as the evening's host.
The ceremony will air on CBS and will be streamed live on the official Grammy website.
Beyonce leads this year's nominations with nine, bringing her all-time total number of Grammy nominations to 79. She is now tied with Paul McCartney for the second-highest number of nominations of all-time, and trails the legendary Quincy Jones by just 1 nomination.
You Won't Believe This List of Rock Artists Who Have Never Won a Grammy
Other nominees in 2021 include Coldplay (Album of the Year,) the late Leonard Cohen (Best Folk Album), James Taylor (Best Traditional Pop Vocal Album), the late John Prine (Best American Roots Performance) and David Byrne (Best Musical Theatre Album for American Utopia on Broadway).