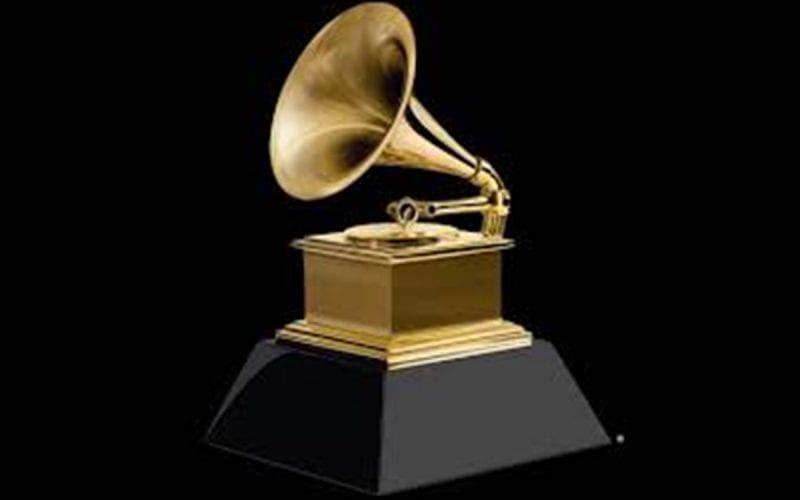 In the wake of the recent Grammy scandal (if you're not up on it, keep reading), we must ask ourselves… how did it happen? And what does a Grammy even mean anymore?
In 1969 when I first started in the music business, the two big award shows were the Oscars and the Grammy Awards. As near as I know, both were on the up and up when it came to voting and legitimacy.
Back then, the record business was more of a family. I think I attended my first Grammy Awards while working for Columbia Records in 1971. It was held at the Hollywood Palladium, which was filled with tables occupied by artists and record company execs. There was no hierarchy about seating arrangements then — we all just sort of sat together.
I remember thinking how cool it all was. You sat right next to the artists and everyone was approachable. I met Chuck Berry in the hallway, and had a great conversation with him — CHUCK BERRY!
At that time, a Grammy was the music version of winning an Oscar. I remember meeting the famous producer Roy Halle who had produced both Bookends and Bridge over Troubled Water with Paul Simon and Art Garfunkel. When you sat in front of Roy's desk there were 3 Grammy awards staring straight at you, and you felt like you were sitting with royalty.
For the longest time, the most fun party of the year was the CBS Records post-Grammy party. You hung out with your artist friends and watched all the different music genres and generations mix. It wouldn't be uncommon to see Mariah Carey talking with Bruce Springsteen and his wife Patti.
The conversations could go in all directions and one of our legendary party moments came when Columbia's head of sales approached Mariah.  It was just the beginning of her career and she was famous for wearing skin-tight dresses that were so form-fitting they looked like they were painted on her.  She was wearing a shiny silver one that evening.  Trying to be cute, the sales V.P. exclaimed, "Mariah, how do you ever get into that dress?"  She turned towards him, looked him in the eye, and in her best Lauren Bacall sultry voice said, "You could start by getting me a hit record."
The Grammy party guest list included all kinds of other celebrities and colorful characters as well. One year Jack Nicholson attended our party and I took an elevator ride with him. It was just after his debut as the Joker in the 1989 Batman film and I think he was still in character. He was using that nasal Nicholson/Joker voice and everyone in the elevator was just cracking up. He gave an autograph to the Fire Chief who was riding with us.
Those felt like innocent days, as the golden age of the record business was continually being invented as it grew.
Right after a Grammys ceremony, one of the most fascinating things to watch was the rush to the payphones. Usually by the heads of sales from record companies whose artists won awards they weren't expecting.  They were calling their manufacturers to have them immediately start pressing more records. They wanted to take advantage of the onslaught of sales they would see over the next two weeks. There was palpable excitement in the air.
It was in the late 80's when the Grammys started to lose touch. I remember when Jethro Tull won Best Hard Rock/Metal Performance for their album Crest of a Knave, beating out Metallica who were expected to win with the album …And Justice for All. AC/DC, Iggy Pop, and Jane's Addiction had also been nominated.
Something was amiss. The word on the street was that most of the voters were older and out of touch with the new music. Metallica added a sticker to subsequent releases of …And Justice for All, which read, "Grammy Award LOSERS." It became a hip thing, and helped propel their image.
The situation continued to deteriorate little by little, and in recent years the Grammys sometimes missed the mark entirely.
During the 2010's, when hip-hop became dominant, only one non-white artist, Bruno Mars, won the Grammy for Album of the Year. And the results for Song and Record of the Year seemed to largely disregard the genre altogether. In 2016 Frank Ocean declined to submit his album Blonde for Grammy consideration at all saying that the Grammys didn't seem to be representing people that came from where he came from, very well.
Kanye West has won a ton of Grammys, but never in a major category.  Drake was baffled when he won a Grammy for Best Rap Song for "Hotline Bling," which he pointed out was "not a rap song."  In 2018, Lorde was the only woman nominated for Album of the Year, yet she didn't get offered a solo performance slot on the telecast.  Last year, Ariana Grande publicly clashed with the show's long time producer Ken Ehrlich over creativity and what song to perform.  In the end, Ken and the Grammys prevailed; Ariana didn't perform (she did in 2020). Not unlike the Oscars, there has been an outcry for more racial and gender diversity. 
And now, a huge scandal has been revealed. For those of you not caught up with what's been going on, this is what happened leading up to this year's Grammy Awards:
Former president of NARAS Neil Portnoy was asked to step down last year due to allegations of misappropriations of funds (some money was taken from the NARAS charity MusiCares to pay for the very expensive Grammy Awards held at Madison Square Garden). There was also his "poor choice of words," during the 2017 Grammy telecast when he suggested that women need to "step up" to compete with men if they want to be nominated for and win a Grammy Award. Since then, there has also been an allegation of sexual assault by a recording artist, an incident that allegedly happened after a performance at Carnegie Hall.
Enter Deborah Dugan, who was hired to replace Neil.  Deborah is a charismatic executive who previously led Bono's renowned Red charity. She came armed with an ambitious agenda to usher in a new age for the Academy, to try and fix some of the problems, and encourage more racial and gender diversity.
Dugan apparently found a rats nest run by a "boys club," rife with self-dealing, conflicts of interest, voter manipulation and financial impropriety. She outlined everything in a legal complaint she made after NARAS tried to buy her off.
She says the first thing she encountered was the Executive Committee going over her head to renew outside counsel contracts. Dugan wanted to hire inside counsel to reduce those fees, which were exorbitant for an organization of NARAS's size. Turned out that the outside counsel represented some of the members of the board – who were the ones who approved that counsel's compensation. She discovered secret committees comprised of artists up for awards deciding who to give final nominations to in their own categories. After the nominations were finalized and the organization voted, the final votes got tweaked.
Dugan also found that Ken Ehrlich, who has been producing the Grammy telecast for a very long time, had a hand in picking winners based on who he wanted to showcase on the telecast. Rumors have been rampant for years about Ken having more power than he should over such things. He's supposed to simply be the producer of the show.
The NARAS execs, wanting to keep their house as it was, tried to get rid of Dugan by buying her off with a large check. At the last minute, that check wasn't written for the original amount in the agreement, and Dugan was pressured into having little time to make a decision whether to take it or not. She decided – she passed, and that's when all hell broke loose.
Now I am sure, to no one's surprise, that there exists a bit of gamesmanship in the music business. Everyone is always trying to get an edge. In my day, I was constantly working to make sure that all our album projects rose in the airplay charts as needed, as did all heads of rock promotion. Radio programmers follow those charts to a degree to decide how much airplay to give each song. Because the charts are done mathematically, i.e. how many stations are playing each song in light, medium, and heavy rotation, if you planned your rock single releases properly and asked a station or two to keep a particular song in heavy rotation for a couple of extra weeks, you could essentially manipulate the charts to a point and do it in a totally legitimate way.
For instance, by holding back The Rolling Stones' second single release from their album Steel Wheels, until their first single was totally overly exhausted at the album rock radio format, the new single would immediately be placed in heavy rotation by every station and that track would debut at #1.  I was able to keep the Steel Wheels album at #1 for three singles in a row–for the entire summer the band was on tour.
This kind of gamesmanship is normal in the promotion business and the same goes for sales. These days, many artists include a CD or download of their new album along with the price of a concert ticket. Classic rock superstar artists like David Gilmour, who will sell multiple concert dates at very large venues, benefit from a high album debut on the charts bolstered by all the advance concert ticket sales' CDs added to the number of regular first-week album sales.
These kinds of competitive moves have been going on since I first entered the music business. But the Grammys, even if sometimes out of touch, have always been thought to be sacrosanct.
NARAS, the National Academy of Recording Arts and Sciences, is not the American Music Awards.  This is THE GRAMMYS, an academy comprised of musicians, producers, recording engineers, and other musical professionals.  This is supposedly when all the gamesmanship stops and we all try to come to a truth by consensus.
Indeed, as a Grammy voter, when you receive your ballot, you are asked to listen heartily to all the music you are going to vote for, and to vote your genuine feelings, not necessarily for friends or music from a company you might work for. Of course this is not always perfect because emotions run high in our business, but one soldiers on and does the best one can.
Your ballot info goes on to explain how important your vote is, how it must be submitted by a certain date to count, and that all ballots will be counted in secret to assure that everything is legit.  In short, you feel like your voice is really being heard.  When you watch the telecast you want to be proud to be a part of "Music's Biggest Night."
So I, like so many other Grammy voters, was quite shaken to learn about the inside cheating. When I think about all the time I've spent at my kitchen table really thinking hard, balancing all the information to try and "get it right"… only to find out that it really didn't matter all that much. I am totally gutted.
Who knows how far back this goes. But there was a time, circa the early 90's, when the music business became the money business.  Gone was the accent on creativity and trying to nurture an artist's career through a few albums until they became popular.  It was easier and more expedient to find young artists, men or women, have formula pop hit songs written for them, fix their voices in the studio with Auto-Tune, teach them how to dance, and wind them up and put them out on tour.
Most everything became about money, and the Grammys were not immune.
Who to put on stage became more about how many eyeballs the telecast was going to get – and that didn't necessarily mirror the nominations. The artists, who used to carry a lot of weight, were now secondary to the system. In the Ariana Grande/Ken Ehrlich flap, last year, Ariana was told she needed to be in a medley performance instead of having a solo slot, and that the producers would decide which songs she would sing. She fired back, "It's about collaboration. It's about feeling supported. It's about art and honesty, not politics. Not doing favors or playing games."
I believe part of the problem we're facing today is that the Grammys over the years has become more insular, more interested in its own survival, its voting methods and business practices kept secret. The people involved have become more interested in fame, celebrity, money, and power than in the art the institution represents. Long gone is that family feeling I experienced in my early Grammy Awards attendance days.
We also have to look at the culture we live in. It seems like money and winning at any cost takes precedence over integrity. Look at the Houston Astros recent cheating scandal — awful. We don't even know if they legitimately won their 2017 Word Series! And now we don't know if Billie Eilish really won her four Grammys.
Even though the ratings were down, about 18 million people still watched the 2020 Grammys worldwide. And the artists' performances and awards still really help boost their music sales. The show is important for that, and for music in general… but the Grammys need to stand for something.
NARAS better get their house in order, and quickly. Or it will become much more hip to label yourself "Grammy Loser," than Grammy winner. Every Grammy win, at least in recent history, has now been cheapened. With public knowledge of this scandal can we blame folks if their interest wanes and they don't even bother to tune in at all next year?
Music deserves a prestigious award and a prestigious awards night. With the right people involved I believe the Grammys could return to music's version of the Oscar. I sincerely hope it does.
Until next time, try and keep the faith,
Rap~
© Paul Rappaport 2020