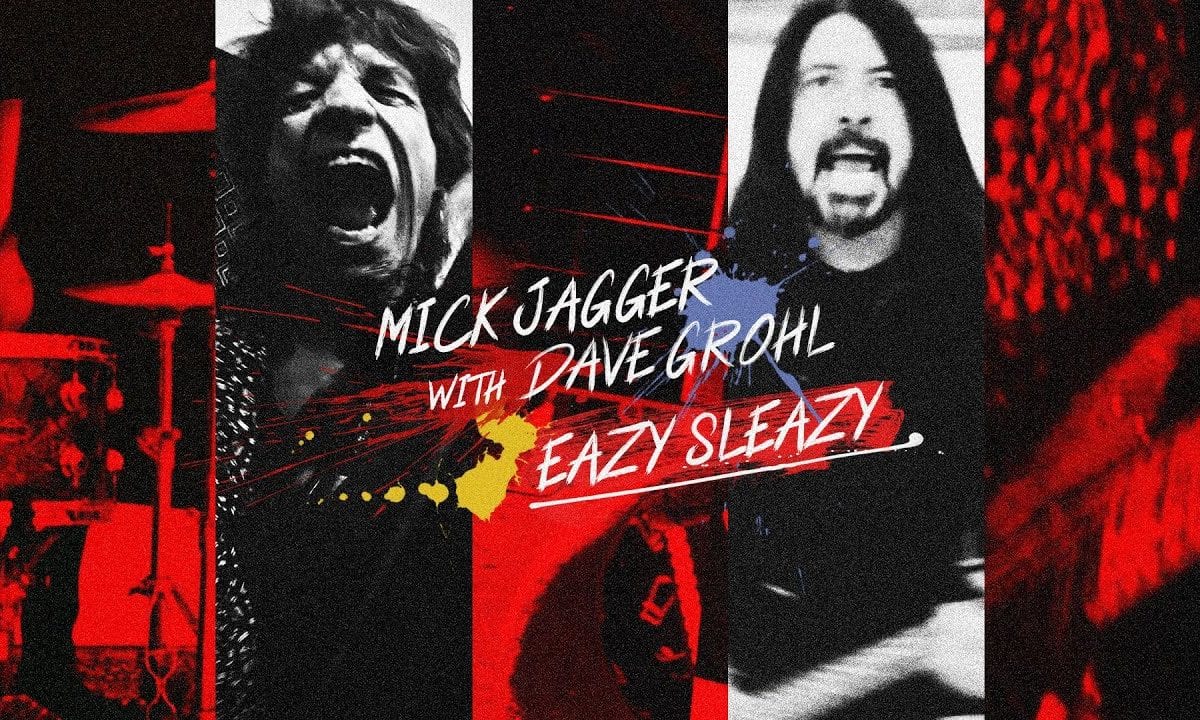 Mick Jagger and Dave Grohl surprised fans this week with the release of a brand new track titled "Eazy Sleazy". Written by the Rolling Stones frontman, "Easy Sleazy" bemoans life under lockdown during the COVID-19 pandemic while mocking the conspiracy theories, anti-vaxxer sentiments and even the TikTok videos that came with it.
You can hear the song and watch the video in the player below.
"It's a song that I wrote about coming out of lockdown, with some much needed optimism," Jagger said in a statement announcing the track. "Thanks to Dave Grohl for jumping on drums, bass and guitar, it was a lot of fun working with him".
Grohl said in a statement that getting to work with Mick Jagger on the tune was "beyond a dream come true".
Early in the pandemic, after the postponement of their No Filter tour dates, The Rolling Stones released a one-off track and video for "Living in a Ghost Town" and later, the previously unreleased track "Scarlet" featuring Jimmy Page.
Grohl, meanwhile, kept himself busy with The Hanukkah Sessions – a series of cover videos celebrating the music of Jewish artists – and the release of a new Foo Fighters album.
Mick Jagger and Dave Grohl – Eazy Sleazy
Death, the Devil and the CIA: Classic Rock Conspiracy Theories that Range from Completely Crazy to Entirely Conceivable