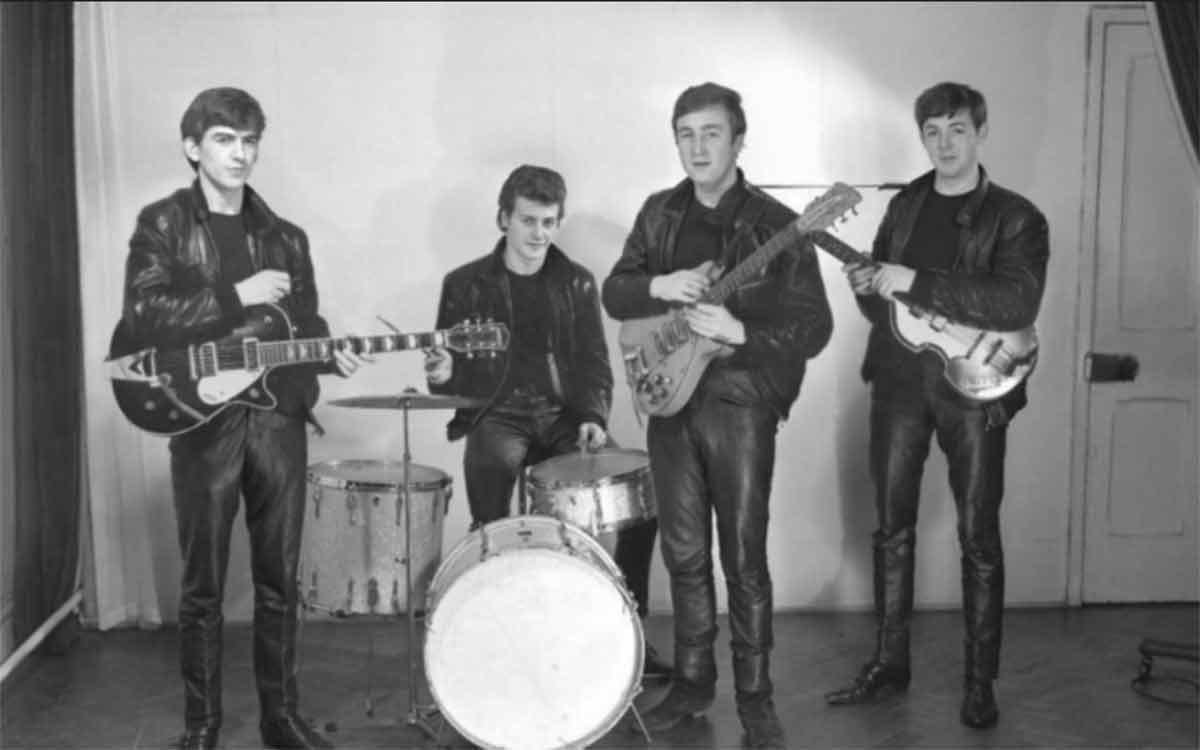 August 16, 1962 – Pete Best is fired as the drummer for The Beatles, by manager Brian Epstein. Best claims he is fired because he is the best looking one in the band, but producer George Martin says that Best cannot keep time.
August 16, 1980 – Bill Ward quits Black Sabbath for the first time, most likely due to his drug and alcohol abuse. He was also tormented by the band, who continually "pranked" him, one time even lighting him on fire that caused third degree burns.
August 16, 1980 – The first Monsters of Rock festival is held in the U.K. at Castle Donington. The festival is headlined by Rainbow, Judas Priest, the Scorpions, April Wine, Saxon, Riot and Touch.
August 16, 1975 – Peter Gabriel announces that he is leaving Genesis. He says, "I felt I was becoming a sort of stereotype, sort of 'rock star,' or falling into wanting that ego gratification. I didn't like myself, I didn't like the situation, and I didn't feel free."
August 16, 1986 – Rick Allen of Def Leppard makes his first live appearance with the band after losing his arm in a car accident. He picks one of the biggest worldwide festivals, appearing at the Monsters Of Rock Festival at Castle Donington, England.
Top 20 Classic Rock Drummers Still Drumming
Classic Rock Birthdays
August 16, 1957 – Tim Farriss, guitar (INXS)
August 16, 1948 – Barry Hay, vocals (Golden Earring)
August 16, 1949 – Bill "Sputnik" Spooner, guitar (The Tubes)
August 16, 1949 – Scott Asheton, drums (Iggy Pop And The Stooges) (d.2014)
You Won't Believe This List of Rock Artists Who Have Never Won a Grammy
Rock Remembrances
August 16, 1977 – Elvis Presley is found dead on the floor in his bathroom at Graceland, by his girlfriend Ginger Alden. He was 42. Presley had been seated on the toilet reading "The Scientific Search For Jesus." It is later revealed that Presley had an enlarged heart, and that over fourteen drugs were found in his system, ten in significant quantity. The New York Times observed, "All the talentless impersonators and appalling black velvet paintings on display can make him seem little more than a perverse and distant memory. But before Elvis was camp, he was its opposite: a genuine cultural force … Elvis's breakthroughs are underappreciated because in this rock-and-roll age, his hard-rocking music and sultry style have triumphed so completely." Elvis also was the first rock 'n' roll artist to be honoured by the U.S. Postal Service with a stamp.
August 16, 2018 – Aretha Franklin, "The Queen of Soul," dies of pancreatic neuroendocrine tumor (pNET), at her home in Detroit. She was 76. The iconic vocalist, ranked #1 on Rolling Stone magazine's list of the "100 Greatest Singers of All Time," is the most charted female artist in history, with 20 #1 R&B singles, 17 Top 10 pop singles, and over 110 songs that appeared on the Billboard chart. She also won more awards than almost anyone else, racking up 18 Grammys, the Presidential Medal of Freedom, the National Medal of Arts, and was also honored as the first female inductee into the Rock and Roll Hall of Fame. Some of her best known songs are "Respect", "(You Make Me Feel Like) A Natural Woman", "Chain of Fools" and "Think". President Obama said, "Nobody embodies more fully the connection between the African-American spiritual, the blues, R&B, rock and roll — the way that hardship and sorrow were transformed into something full of beauty and vitality and hope".
August 16, 1938 – American blues musician Robert Johnson dies, probably poisoned by a jealous husband. He was 27. His recordings from 1936-1937 have influenced generations of musicians including Muddy Waters, Bob Dylan, Jimi Hendrix, Led Zeppelin, The Rolling Stones, Johnny Winter, Fleetwood Mac, Jeff Beck and Eric Clapton. According to legend, Johnson struck a deal with the Devil, and in exchange for his soul, was able to create the blues for which he became famous.
Death, the Devil and the CIA: Classic Rock Conspiracy Theories that Range from Completely Crazy to Entirely Conceivable